What is EasyPay?
---
EasyPay's payment kiosk solutions provide you with a secure means of collecting automated payments in any scenario – including ultrasound scans, prescriptions payments, council bills, and charitable donations. Our bespoke solutions can be implemented within any sector to cut costs or improve staff efficiencies.
Payment Solutions
for Councils
---
More Info
Payment Solutions
for Hospitals
---
More Info
Payment Solutions
for Charities
---
More Info
The EasyPay Benefits
---
EasyPay's self-service payment kiosks are an efficient way for hospitals, councils, charities, and other sectors to securely capture lost income and generate additional revenue from services. Take cash, card and contactless payments for your products and services 24/7, whilst increasing operational efficiency and compliance.
Read More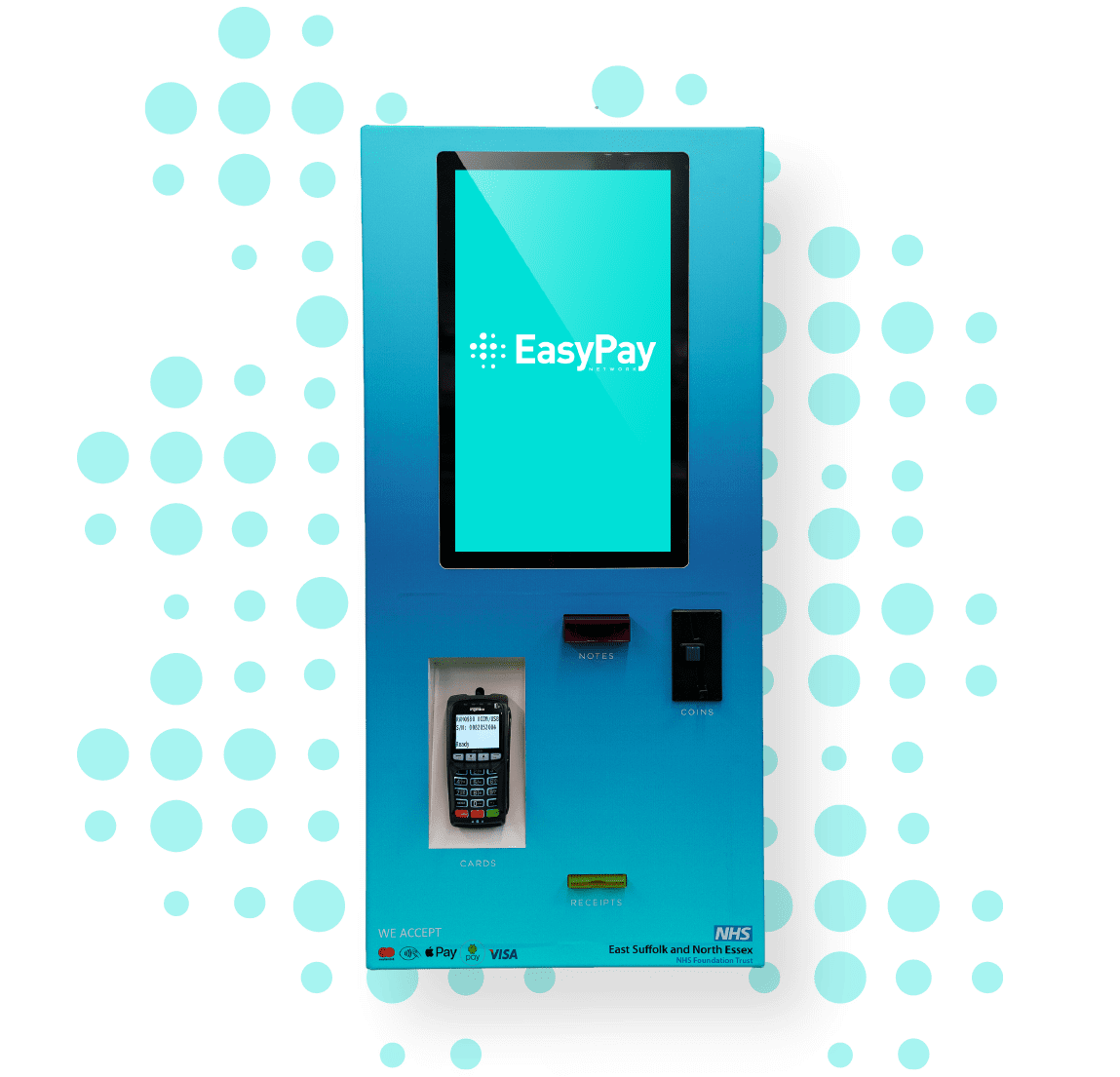 On average, our payment kiosks pay for themselves within just 3 weeks
Bespoke Software
---
The EasyPay interface offers a complete user-friendly touch screen experience, and makes it easy for customers to pay for your services. Our software has been developed to streamline processes for your team, reducing their workload and increasing overall efficiency. We have built our software to be completely customisable to meet the exact needs of your business – including the ability to integrate with your existing financial and administration systems.
Our Software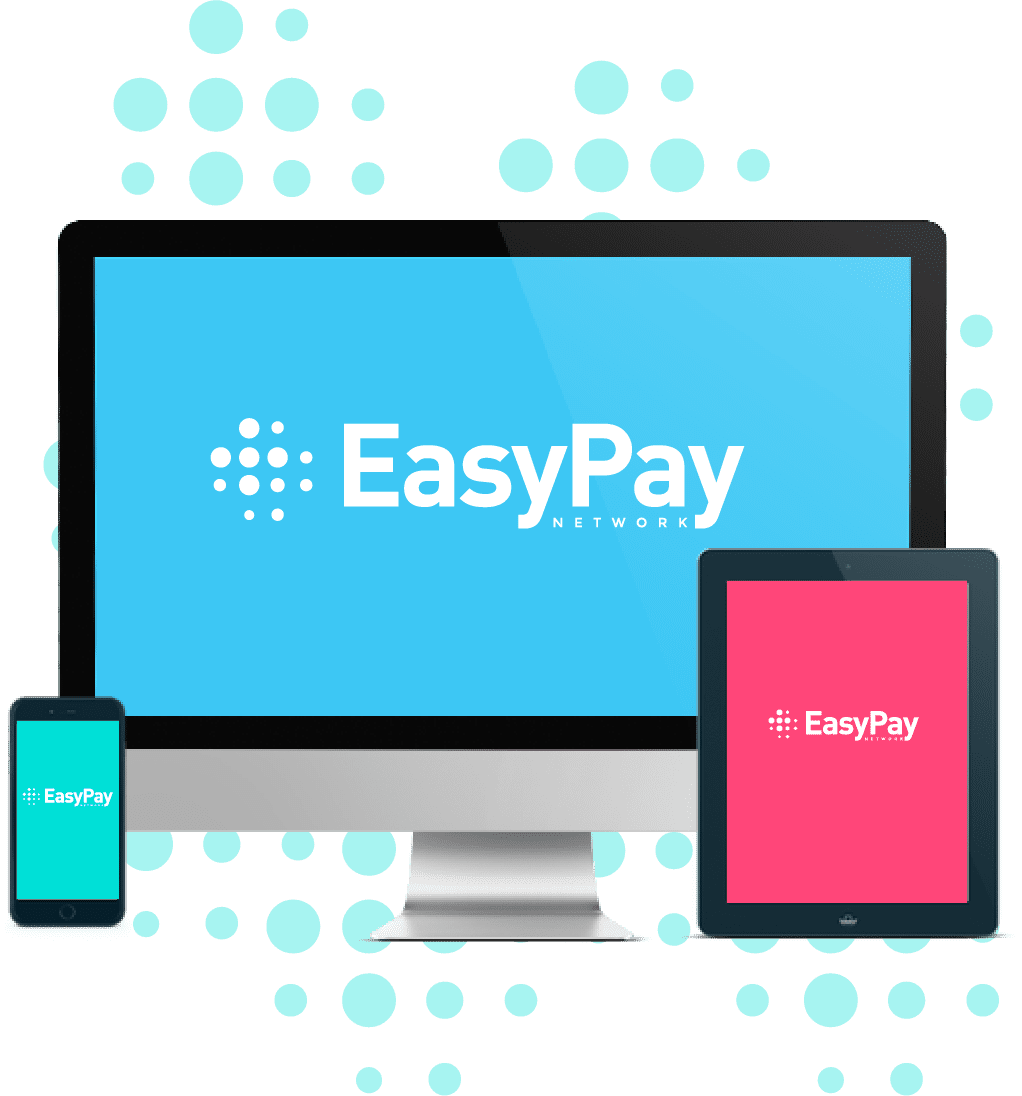 24/7 customer support and free lifetime software updates
Self-Service Payment Kiosks
---
EasyPay Network offers a range of payment kiosk options to suit your business and customer requirements. From wall mounted solutions to compact counter top options and portable payment kiosks, all of our products are equipped to take safe and secure transactions using Capita Pay360 payments services.
Our Products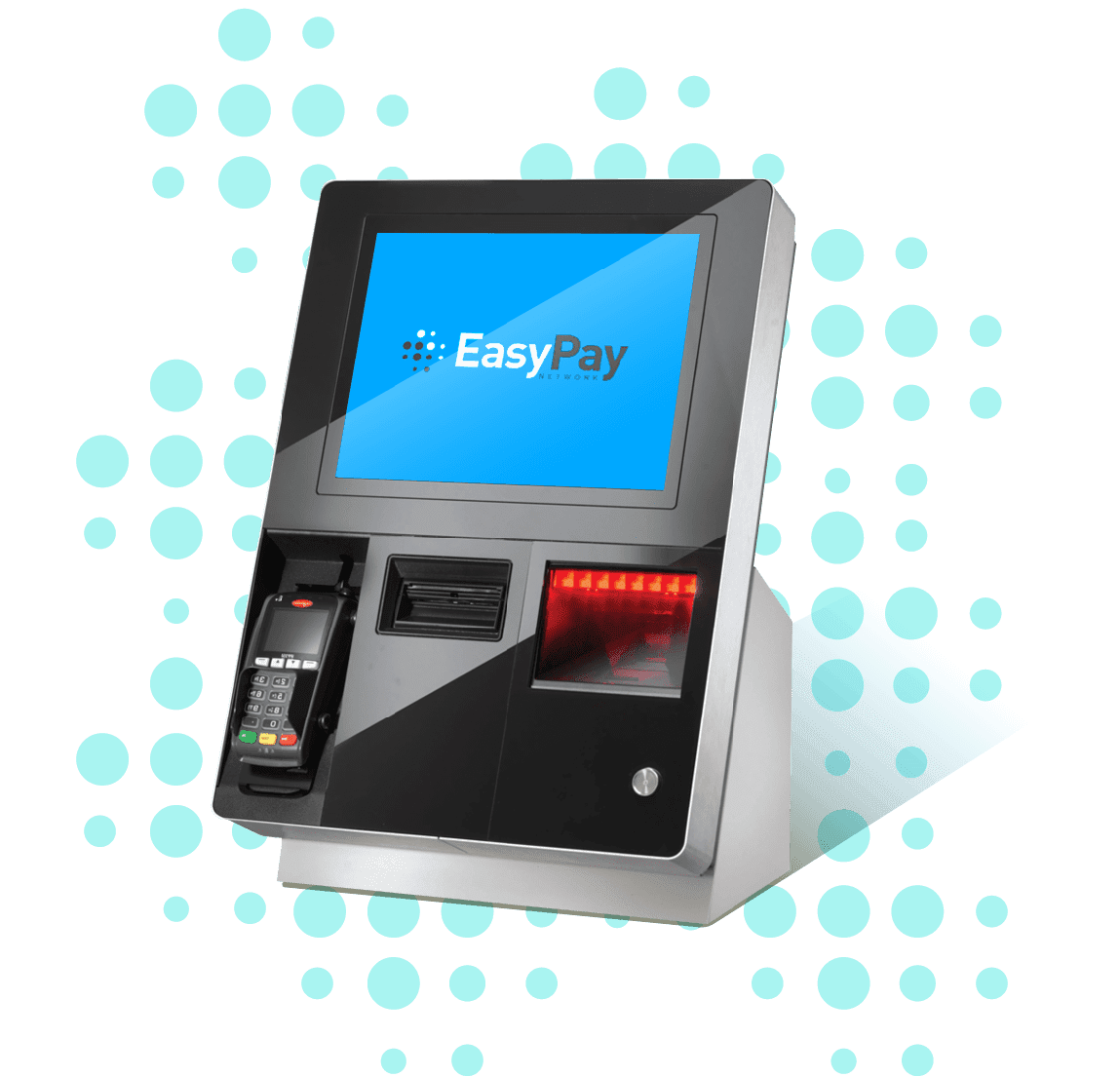 "EasyPay Network has been highly efficient, professional, and supportive which has enabled the installation and running of the payment kiosk to be such a success." - Elizabeth Kerley, NHS Directorate Support Manager at Cambridge University Hospital
Customer Testimonial
---
We are delighted with the success of our payment machines! Our birth centre machine, which paid for itself in the first 3 months has generated clear profit already.
In Partnership with Capita Pay360
---
EasyPay Network are proud to be a trusted partner of Capita - one of the world's leading suppliers of flexible payment services. Every one of our self-service kiosks is backed by the security of the Capita Pay360 payment platform, which means our customers benefit from a wealth of sophisticated features that can be customised and tailored to meet their exact requirements.