Unlimited Bespoke Capabilities
---
We understand that the needs of no two organisations are the same, and so we have built our software to be completely customisable. There is no end to the capabilities our kiosks and bespoke software can provide. Our developers can even work with your technical teams to create bespoke APIs and protocols to connect with your in-house systems.
Integrates with existing financial and admin systems
Verification and check-in functionality available
Display real-time payment and balance information
Take phone, online & in-person payments
Automate and schedule payments
Quickly view transactional data and real-time reports
Unrivalled Capita security and fraud prevention
Options to display adverts and messaging
Hospitals, councils, and charities across the UK are using EasyPay to increase their staff and cost efficiency, be more compliant, and provide a better experience for clients and customers
A User-Friendly Interface
---
The EasyPay interface offers a complete user-friendly touchscreen experience. The options available are bespoke to your requirements, and we work with you to develop a simple and seamless user journey.
For your patients, clients or customers, EasyPay kiosks make payments quick and easy. Once the user has made their selections they can make payments using a variety of options, including cash, card, and contactless payment methods. A single or two-part receipt is then issued, as required. It really is that straightforward.
The Benefits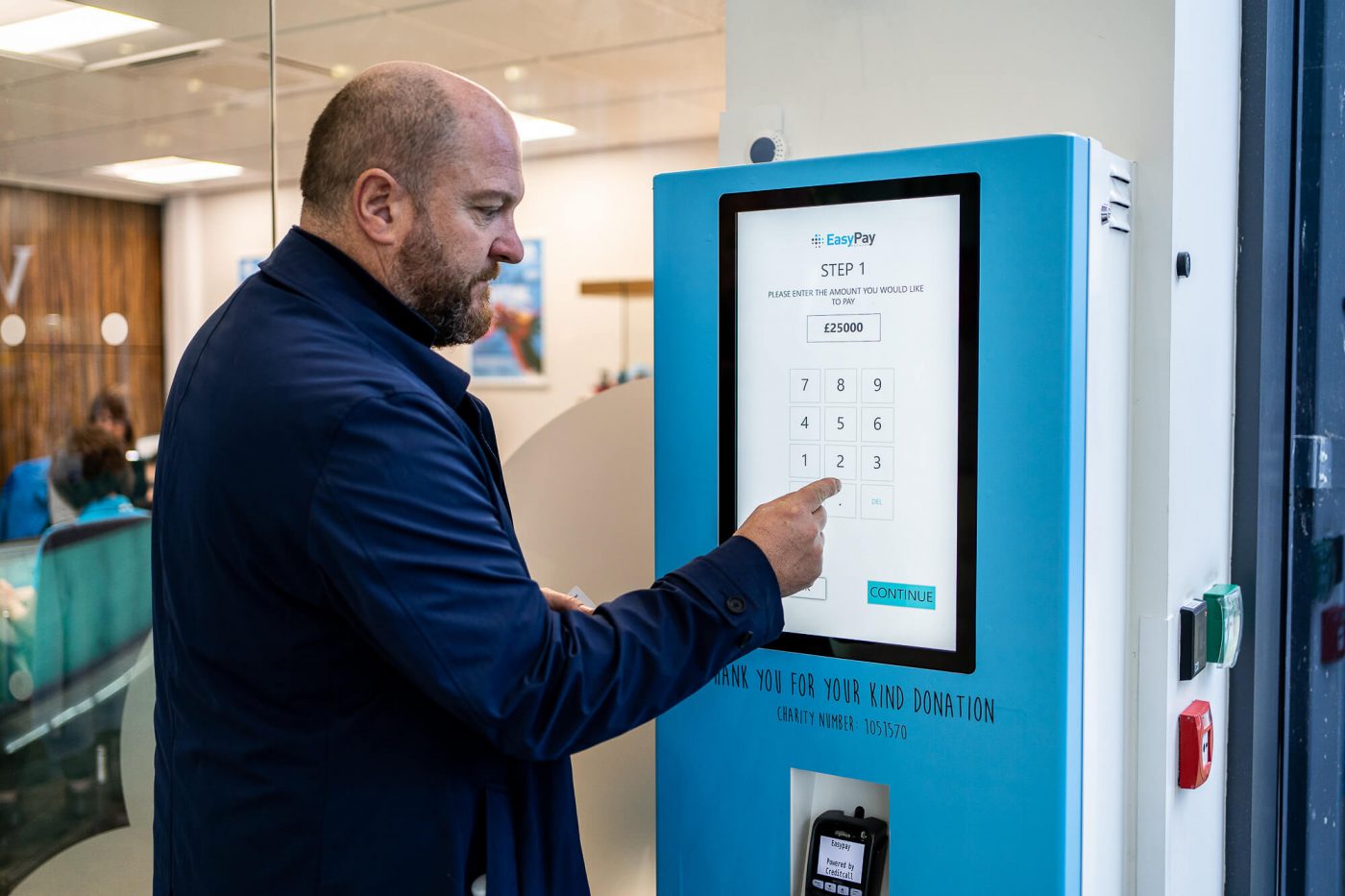 "Our clients at the hospital find the machine easy to use and we have seen a significant increase in revenue post installation." – Judith Cuthbert, Lead Sonographer at the Royal Bolton Hospital
Streamlined Software for Staff
---
Our software has been developed to streamline processes for your team, reducing their workload and increasing overall efficiency. The secure administrator interface allows users to quickly view transactional data and print off an audit receipt to cross-reference against any cash takings.
In addition, your personalised web portal will give you access to a multitude of real-time reporting opportunities. Members of your team can run sophisticated data analysis, and use this to establish trends and to forecast budgets across one or multiple kiosks.
The Benefits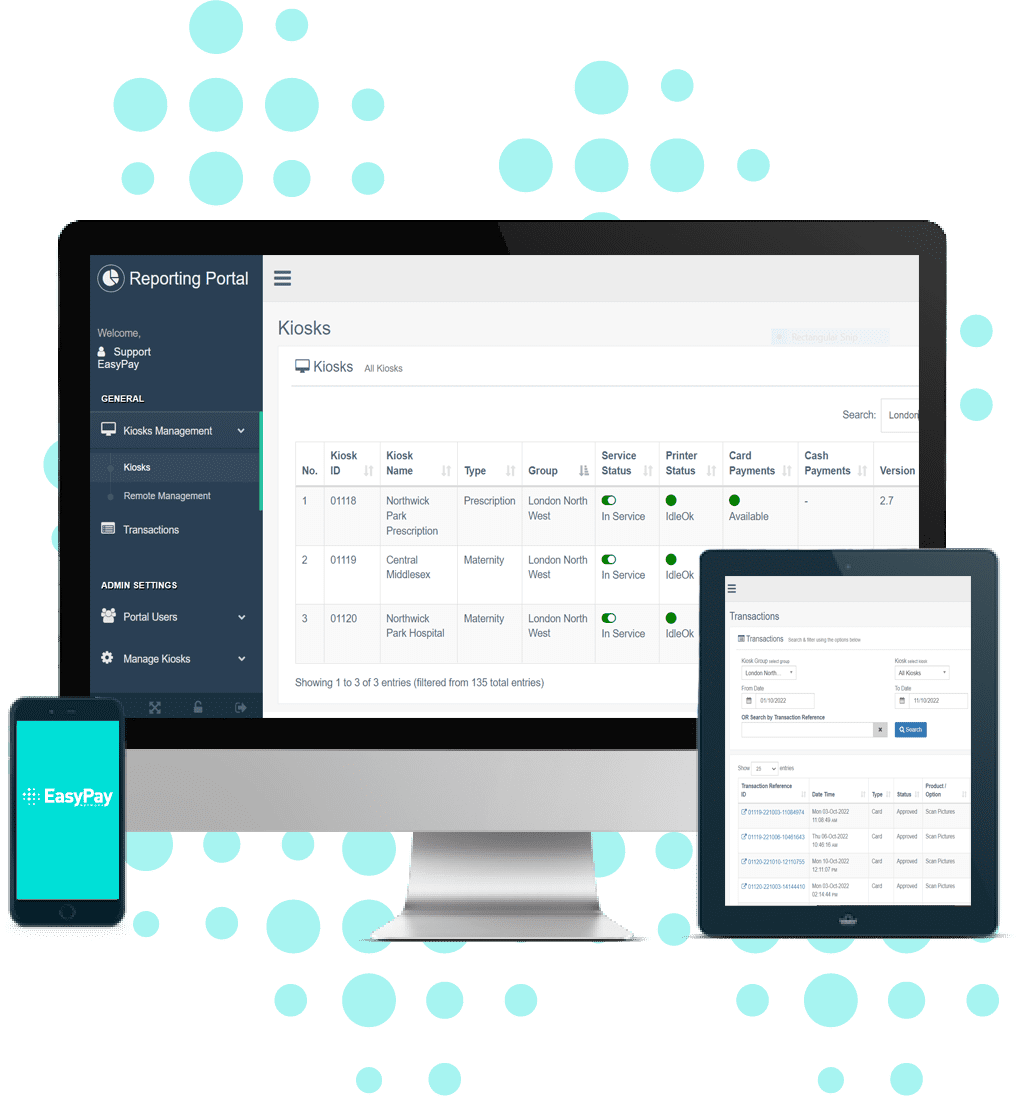 "On-site training is provided on the day of installation, and our friendly support team are only ever a phone call away." – Ben Wileman, EasyPay Network Director
24/7 Customer Support
---
Our competitive support packages can be tailored to suit your requirements, and include a dedicated support telephone number to report any faults or queries.
Most faults are fixed remotely, keeping disruption to a minimum. If we are unable to fix it remotely we will send out one of our highly skilled engineers within 24 hours.
Contact Support
"The team have been exceptionally supportive, particularly around training and troubleshooting with our teams." – Matthew Pomeroy, Clinical General Manager at Northwick Park A&E
Futureproof Software & Updates
---
Our relationship with our customers doesn't end upon installation. As well as free software updates, we will keep you up-to-date with changes that will impact your payment kiosk. This includes any currency updates, alterations to payment security, and the availability of new payment technologies. We can provide expert consultation and recommendations for responding to these changes, as well as practical support to put measures in place.
Book a Demo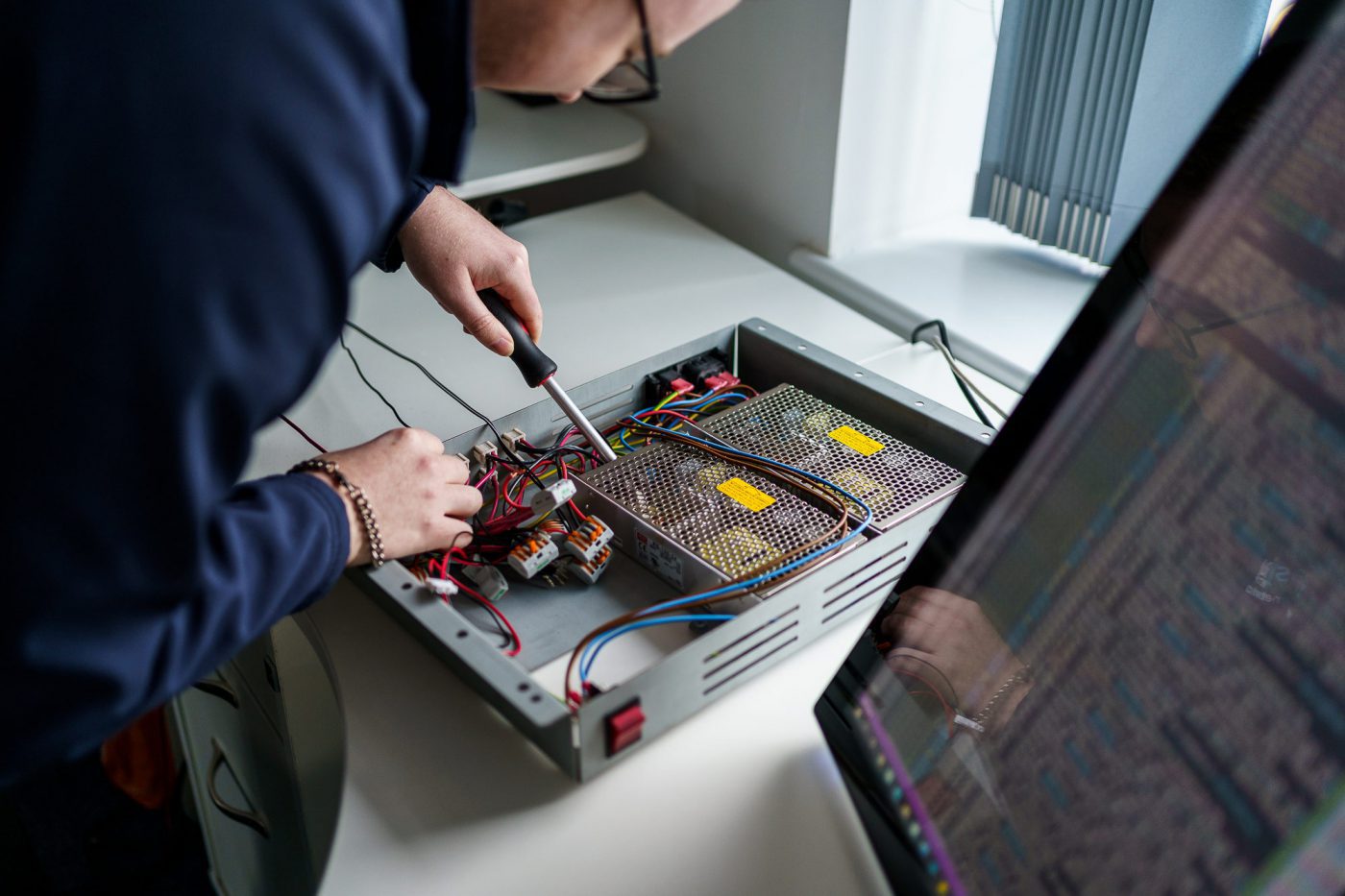 As well as free lifetime software updates, we will support you with changes that might impact your payment kiosks
Secure Payment Services
---
EasyPay Network has a number of trusted payment service partners, which means our customers benefit from the range of security and flexible payment services available through their market-leading platforms. This features a wealth of benefits, including but not limited to:
Live payment balance information for customers
Real-time payment data and insightful reporting tools
Cloud-based platforms for maximum security and compliance
A consolidated view across all payment channels
Sophisticated fraud detection and prevention features
Integrations with over 500 third-party systems
Automate and schedule recurring payments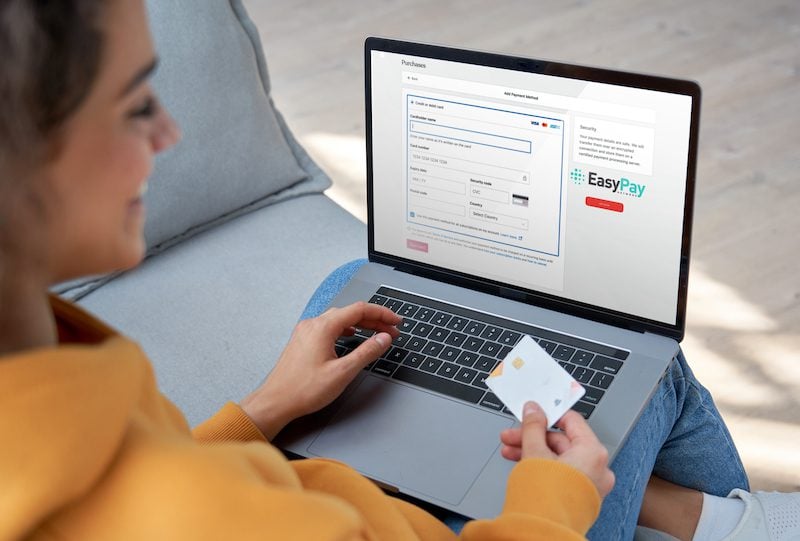 Our partnerships allow our customers to benefit from the very best in payment services
A reliable payment system that works for you
---
EasyPay Network's range of touchscreen kiosks provide you with a secure means of collecting automated payments no matter what sector your business is in. More than 100 UK hospitals trust our technology to take cash and contactless payments for ultrasound scans and prescriptions; our donation kiosks enable charities to take contactless payments; and our council machines mean people can easily pay for services such as council tax, utilities and business rates. Whatever your industry, EasyPay has a payment solution for you.
Payment Solutions
for Councils
---
More Info
Payment Solutions
for Hospitals
---
More Info
Payment Solutions
for Charities
---
More Info
Customer Testimonial
---
"We are really pleased with the kiosk and the service so far! It has made our staff's lives so much easier. The patients are very happy and comfortable using the kiosks."